Principal Sara White
My teaching career started quite late in life following 9 years in the Derivatives world within the City of London. Realising that stocks and shares were not for me, I enrolled onto a BEd degree. I spent my first few months as a supply teacher working in a variety of schools including a school for children with profound and multiple needs – this led to my interest in everything SEND. Following three years in a Dartford Junior School, I felt ready for the challenge of inner city London and ended up teaching at my own primary school on a South East London estate. I was employed as a class teacher and took on my first role here as a SENCo. During my time at this school, I learnt the value of relationships. Every child deserves someone to believe in them, listen to them and tell them that they matter. I saw children from the toughest backgrounds learn, succeed and feel proud of their achievements. In 2004, I joined another Dartford school called Temple Hill. Little did I know that 12 years later, I would have undertaken the roles of SENCo, Deputy Head Teacher and then Head of School! I went on to lead my second school West Hill, in 2016. This school will always have a special place in my heart as the improvement journey brought us together as we faced challenges and celebrations along the way. I joined Bovington in 2020 and feel extremely privileged to be leading such a wonderful school which is full of potential and possibility. Education is constantly changing and evolving; the climate can at times be uncertain. Despite this, children deserve the best. Each child is unique, each child is different, each child is special. We have a huge responsibility to ensure that every child achieves to their academic best, but also comes to school happy, motivated and safe.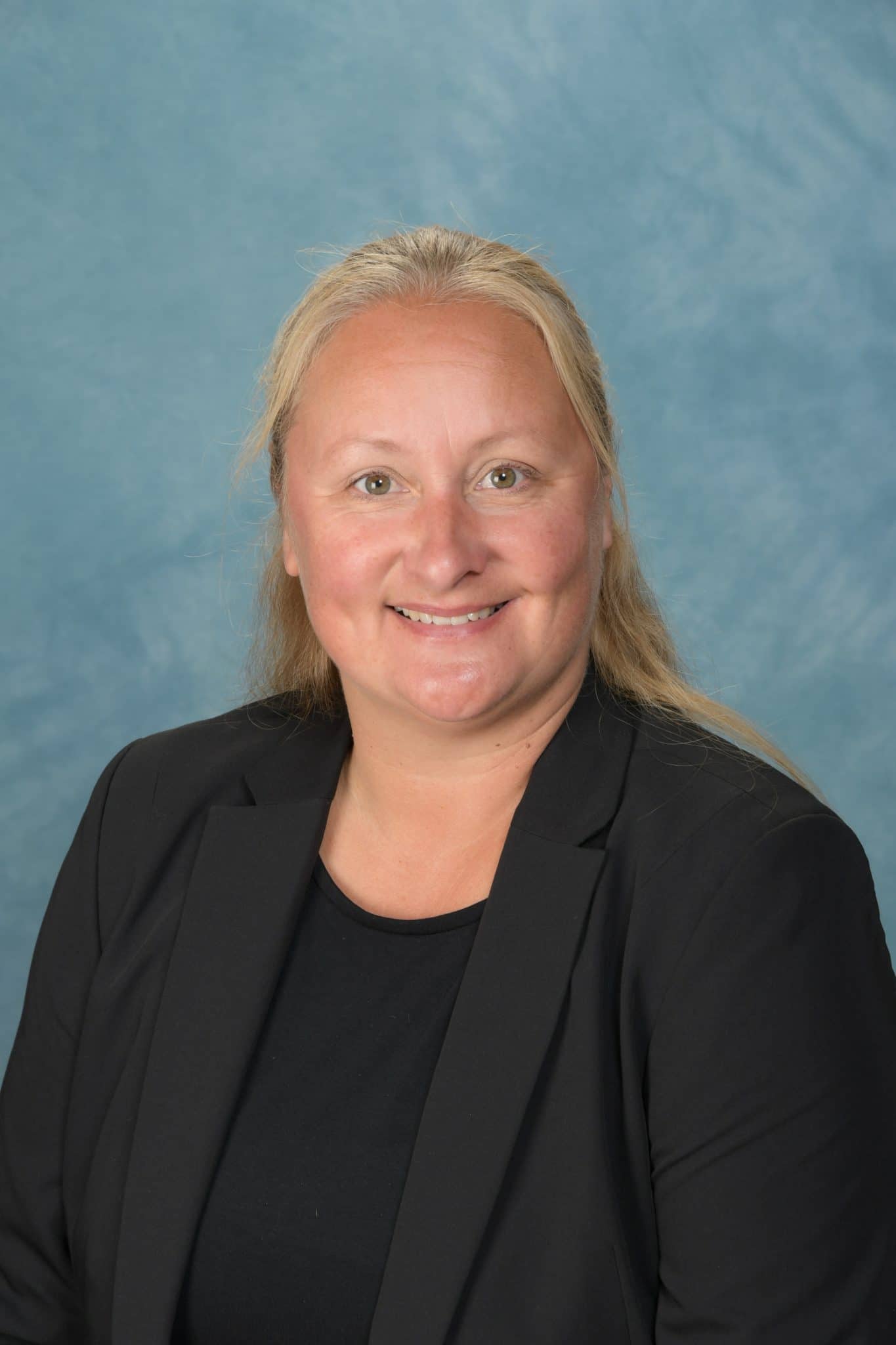 Assistant Principal/Inclusion Manager
I've been teaching for some 25 years and have taught every year group. At University I was lucky enough to do a teaching practice in America working with children who were disadvantaged, in care or had social and emotional needs and were part of an intervention to reintegrate back into school. This shaped my interest in SEND and Attachment. I became the SENCo at Bovington about 6 years ago. I currently teach Kimmeridge for 2 days a week. I've been at Bovington for 13 years.  Relationships, connection and making learning fun is the key to success!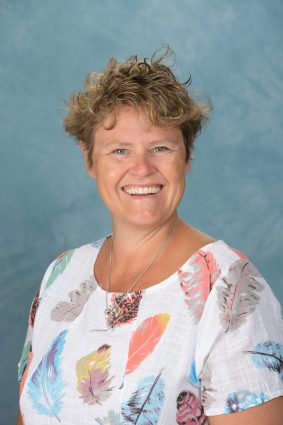 Mrs Muraro Lower (Key Stage 2 Lead)
I am the Lower Key Stage 2 lead who can be found sharing my 22 years of experience in Poole class every day. I was born and raised on a South African farm and I still find England ridiculously cold! Straight out of university, I moved to the UK for adventure and culture. After living in London for 8 fun filled years, traveling the world a few times, I discovered the glorious beaches of Dorset and settled down. I have 2 fabulous children who keep me young and ensure that my knowledge of books stays current. Yes, I love reading! And all things to do with books! Especially children's books! I would love you to come and share your favourite book with me when you see me about the school. I love working with young people for so many reasons but my primary drive is for each child to be the best they can possibly be. I believe it is my job to help them find, nurture and develop their inner awesomeness! But above all- love reading!
Emma Drake
I currently work in Year 2 in Studland Class.  I am now in my 6th year teaching at Bovington Academy and my 21st year of teaching, which has flown by!  During my time at Bovington I have taught in all Year groups apart from Reception. I love finding different ways of delivering and teaching lessons, making sure they are fun and inspiring for all children. My Mum, Grandpa and Granny were all teachers so I followed in their footsteps.  Apart from four years at University I have always lived in Dorset and can't see myself living anywhere else.  I love being near the sea and travelling abroad, but always look forward to coming home.   I enjoy keeping fit by running and exercise classes. Spending time with friends and family, going out for food and drinks is one of my favourite past times and am always up for anything fun!
Alyssa Williamson 
This is my second year teaching at Bovington. I have been teaching for six years and have been lucky enough to teach in numerous schools, including Cyprus, where I certainly miss the sun! Being a military child myself, and with my husband working in the military, I feel that I can really relate to the children where they find themselves in new postings. I have taught in many year groups but really enjoy working in Y5/6 where I get to help them prepare for secondary school. Outside of school, I enjoy walking, climbing and swimming.
Jodie Cutler
I joined Bovington Academy in September 2019 and feel very lucky to be part of such a close-knit community where the children are held at the heart of it. I discovered my love of teaching after having children of my own and learning to experience the world through the eyes of a child and believe children can be our greatest teachers, which is why I adore working in Early Years. In my free time, you'll find me cheering my daughters on at football matches or paddle boarding down a river!
Sarah Brunskill (Year 2 Teacher, Music and MFL coordinator)
I grew up overseas in Singapore and I have been a teacher and military wife working across the age ranges in schools around England and abroad over the last 16 years. I feel very fortunate to have experienced a number of cultures and different schooling environments. I love learning about different children's backgrounds and being part of their learning journey at school. I am passionate about singing and being part of a choir. I love walking and exercising with my family and dog. I enjoy sailing, SUPing and other outdoor activities especially by or in the sea. I adore living in Dorset by the coast and believe that Bovington Academy has a fabulous environment in which to nurture children.
Robin van der Eyken (Upper Key Stage 2 Lead)
I have been teaching for more than years than I care to remember. My career has taken me from the green fields of Sussex to the deserts of Arabia and now to Bovington! No matter how many years I teach, I never stop enjoying it and every day is different. When I'm not  teaching, I am a keen runner and I love frosty morning runs along the beach followed by a mug of hot chocolate. With cream. And marshmallows.
Samantha Armstrong
My name is Samantha Armstrong and I currently teach Years 5 and 6, Swanage Class. I have made the transition to teaching Primary level children recently. Prior to this I have taught mainly in Secondary and Middle Schools. Whilst in Middle Schools (Upper KS2 and KS3) I taught maths, English, RE, History, Geography, Design Technology and Art, which gave me a fantastic grounding for teaching Upper KS2 at Bovington Academy. I have taught in London, Dorset and overseas in the Sultanate of Oman – which was a wonderfully, sunny experience! My own interests include art and photography and I regularly paint – mostly watercolours at the moment as I am experimenting with their use at present. I also love my two dogs and take them for walks around the amazing Dorset countryside/seaside, or at the moment, in the pitch black at 5 am (in the rain)!!!
I am a Liverpool football fan and enjoy watching most sports including cricket and rugby. My musical taste is wide and varied, but may be surprising. The last concert I went to was the Radio1 Extra Live at Birmingham NEC, where I saw Aitch, AJ Tracey and a number of other rap/grime artists. My next concert (Covid allowing) is to see Stormzy at the BIC
I started working at Bovington in 2020… a year like no other! I've worked across the primary age range but primarily with Reception and year 1 children. I think what I like most about working with younger children is just how varied your day can be, one minute you're in the classroom learning number bonds to 10, the next you're outside finding a home for a worm that made its way onto the playground! It's also fantastic to see a child's face when they learn something for the first time.
Sarah Elms
I began working at Bovington Academy in 2019 and I have thoroughly enjoyed being part of a great, committed team who genuinely care for the lives of young people. Originally from Hertfordshire, I have moved around the counties in the south before settling with my family in Dorset. I trained in Performing Arts at Winchester University and after having 2 beautiful girls of my own, decided to make the move into teaching. Every day is so different, I particularly value the relationships built with the children and the fun we have whilst learning in the classroom!
Deborah Batten
My name is Deborah Batten and I have lived and worked as a teacher in Dorset for over 20 years.
I was lucky enough to be brought up in the beautiful Lake District before going to university to study music in Hull. I then decided to make my choice of career teaching so studied for my PGCE in Canterbury where I learnt so much about the excitement and joy of helping children learn not just to pass exams but to make a difference in the world and achieve their dreams. As a family we then moved to Dorset and I now live in a lovely village in West Dorset next to the village school!
Having spent several years teaching throughout all primary years I started to focus on the richness that Outdoor Learning and Forest School can bring to enhance both children's achievement and wellbeing. I have also maintained my interest in music and developing these skills with children.
When not teaching I like to spend my time walking our two energetic young dogs or cycling in the beautiful Dorset countryside. More leisurely pursuits include playing and learning instruments, especially the violin. I have recently had the chance to rediscover the joy of photography which has slowed the walking down a bit – much to the annoyance of our dogs!
Kate Amos HLTA (PE)
After completing University in 2011 with a BA 1st Class (Hons) Degree in Outdoor Adventure,  I went on to do a PGCE in Primary Education in 2012. I  worked as a classroom teacher for a small village school in Devon for years 2/3 and 3/4 before moving to Dorset to be closer to family. My journey at Bovington Academy began in April 2019 and has given me the opportunity to pursue my passion of teaching Physical Education to children. PE is a subject that I thoroughly enjoy both taking part in and teaching as I believe it is fundamental in promoting wellbeing, self esteem, teamwork and overall health. In my spare time, I like nothing more than a good walk in the woods with my dogs, a cycle in the countryside or a full on kettlebell workout!
Jane Buck HLTA (OL)
Before coming to Bovington, I taught for twenty years both in the UK and Africa.
I am passionate about Forest School and feel so fortunate that I am able to offer sessions as part of the Bovington Academy curriculum.
Tim Grattidge ICT Technician HLTA (ICT)
Computing has always been a passion of mine. I realised after working in schools as a IT Technician, for some considerable time, that I wanted to teach children and hopefully develop the same passion as my own.
It is without doubt one of the most satisfying things in life when you see a child's success and exploration off their own potential and attain even higher results.
Will Williams Learning Mentor (DDSL)
After serving ten years' in the Royal Air Force and settling in Dorset I decided to volunteer at my local youth centre. I quickly realised the way forward for me was a career helping and supporting children, young people and their families. I graduated from Plymouth Marjon University in 2009 with a BA Hons in Youth & Community studies, with particular interest in child and adolescent behaviour. Before moving to Bovington Academy I was deputy head of year at Purbeck school for ten years. I have also worked in social care and early help teams in Dorset. I'm a proud member of the whole school team working in the SEN and pastoral support department. Every child is different, and part of what I love about my job is that I get to help each one discover their own strengths, talents and nurture those traits with a happy, caring and positive, 'can do' approach. The children's emotional health and wellbeing is key to their learning and achieving their potential. I'm also a Designated Safeguard Lead and work closely with Social care and early help teams to ensure the best possible outcome for children and their families. It's a great privilege to be working at Bovington Academy, as both of my children attended this school many years ago, hopefully in a couple of years' time my Grandchild will start here too.
Rebecca Marshall Pastoral Worker
Having over 30 years of experience working with children aged between 3months and 11years, I am an advocate for children's emotional health and wellbeing . Originally training as a nursery nurse and owning my own day nursery, I joined Bovington Primary School in 2010 as a classroom teaching assistant. In 2013 I transitioned into my current role as a member of the pastoral/inclusion team. I support pupils who experience barriers to learning and their families, this includes working on a one to one level as well as group support.  Along with the whole Bovington team, I am passionate about providing our pupils with a positive and happy journey through Primary School.
Collette Porter LSA
I am passionate about my work.
I love what I do,I have a steady source of motivation that drives me to do my best. With over 12+ years of experience and qualifications, I challenge myself daily to learn new skills that benefit myself and pupils. In my free time, I enjoy spending quality time with my family, exploring new places to visit, practicing interior design and homemade candle making.
Anna Dyson LSA
I came to Bovington Academy after 15 years working firstly as a teaching assistant and then as a pastoral worker and deputy DSL in an infant school.I also fulfilled four years as a parent governor at Carter Community School in Poole. I am very much enjoying being back in the classroom. I have four adult sons and two granddaughters. In my spare  time I enjoy reading and tearing off down the A30 to my spiritual home of Cornwall where I managed a pub for several years.
Helen Bartholomew LSA
Hi, I am Mrs Helen Bartholomew. I have been working as a 1-1 LSA for going on 23 years. I have worked in Germany, Cyprus and England. I enjoy all aspects of my job especially seeing the children grow and develop as the years go by.
Collette Snape LSA
I joined Bovington Academy in September 2018 as a teaching assistant, now known as a learning support assistant. I have previously worked in various primary schools and private nurseries. I have had the pleasure of working across EYFS and Key stage one. Currently I am working in a year two class in which I thoroughly enjoy. I am also understanding a teaching and learning degree and currently in my second year. On completion I am hoping to complete a PGCE course to become a qualified teacher.