Senior Leadership Team
Sara White -Principal
My teaching career started quite late in life following 9 years in the Derivatives world within the City of London. Realising that stocks and shares were not for me, I enrolled onto a BEd degree. I spent my first few months as a supply teacher working in a variety of schools including a school for children with profound and multiple needs – this led to my interest in everything SEND. Following three years in a Dartford Junior School, I felt ready for the challenge of inner city London and ended up teaching at my own primary school on a South East London estate. I was employed as a class teacher and took on my first role here as a SENCo. During my time at this school, I learnt the value of relationships. Every child deserves someone to believe in them, listen to them and tell them that they matter. I saw children from the toughest backgrounds learn, succeed and feel proud of their achievements. In 2004, I joined another Dartford school called Temple Hill. Little did I know that 12 years later, I would have undertaken the roles of SENCo, Deputy Head Teacher and then Head of School! I went on to lead my second school West Hill, in 2016. This school will always have a special place in my heart as the improvement journey brought us together as we faced challenges and celebrations along the way. I joined Bovington in 2020 and feel extremely privileged to be leading such a wonderful school which is full of potential and possibility. Education is constantly changing and evolving; the climate can at times be uncertain. Despite this, children deserve the best. Each child is unique, each child is different, each child is special. We have a huge responsibility to ensure that every child achieves to their academic best, but also comes to school happy, motivated and safe.
Sharon Reddyhoff-Vice Principal/SENCO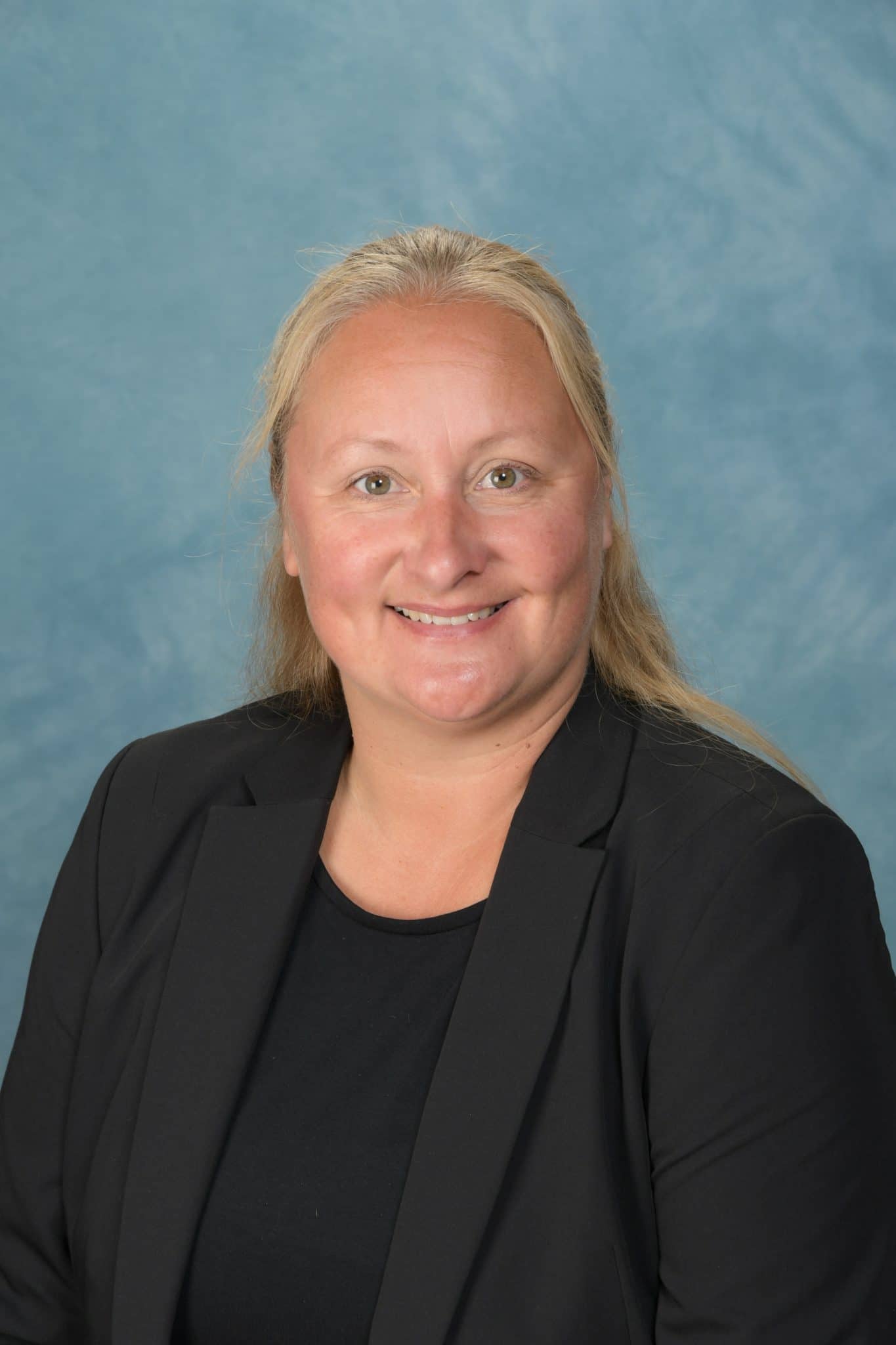 I've been teaching for some 25 years and have taught every year group. At University I was lucky enough to do a teaching practice in America working with children who were disadvantaged, in care or had social and emotional needs and were part of an intervention to reintegrate back into school. This shaped my interest in SEND and Attachment.I became the SENCo at Bovington about 6 years ago. I currently teach Studland for 2 days a week. I've been at Bovington for 13 years. Relationships, connection and making learning fun is the key to success!
Claire Wilson-Woodward -School Business Manager
I have been working at Bovington Academy since 2004 when it was Bovington First School with only 120 pupils, as a part-time Admin assistant. I have worked my way up to now being the School Business Manager with the responsibility for the HR and Finance of the Academy. I have been through all 4 of the Ofsted inspections and have seen many pupils, staff, and changes along the way. I am loving seeing the school return to whence it came and am excited about our journey moving forward. I was in the WRENs for 8 years where I travelled and experienced a different world before settling back at home in Dorset and bringing up my daughter. Outside of school, I love to keep fit attending a gym regularly, I am a keen gardener and find my garden a sanctuary after a day in the office, however, my passion in life is Ballroom dancing and I compete at a Pro-Am level all over the country, and if I had my time again I would do nothing but dance!
Middle Leadership Team
Liesel Muraro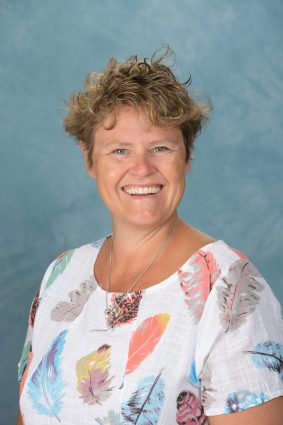 I am the Key Stage 2 lead who can be found sharing my 23 years of experience in Dorchester class every day. I was born and raised on a South African farm. Yes- "I had a farm in Africa!" Straight out of university, I moved to the UK for adventure and culture. After living in London for 8 fun-filled years, traveling the world a few times, I discovered the glorious beaches of Dorset and settled down. I have 2 fabulous children who keep me young and ensure that my knowledge of books stays current. Yes, I love reading! And all things to do with books! Especially children's books! I would love you to come and share your favourite book with me when you see me around the school. I love working with young people for so many reasons but my primary drive is for each child to be the best they can possibly be. I believe it is my job to help them find, nurture and develop their inner awesomeness! But above all- love reading!
Chris Gibson
I started working at Bovington in 2020… a year like no other! I've worked across the primary age range but primarily with Reception and Year 1 children. I think what I like most about working with younger children is just how varied your day can be, one minute you're in the classroom learning number bonds to 10, the next you're outside finding a home for a worm that made its way onto the playground! It's also fantastic to see a child's face when they learn something for the first time.
Teachers
Emma Drake -Teacher
I currently work in Year 2 in Studland Class.  I am now in my 6th year teaching at Bovington Academy and my 21st year of teaching, which has flown by!  During my time at Bovington I have taught in all Year groups apart from Reception. I love finding different ways of delivering and teaching lessons, making sure they are fun and inspiring for all children. My Mum, Grandpa and Granny were all teachers so I followed in their footsteps.  Apart from four years at University I have always lived in Dorset and can't see myself living anywhere else.  I love being near the sea and travelling abroad, but always look forward to coming home.   I enjoy keeping fit by running and exercise classes. Spending time with friends and family, going out for food and drinks is one of my favourite past times and am always up for anything fun!
Samantha Armstrong -Teacher
My name is Samantha Armstrong and I currently teach Years 5 and 6, Swanage Class. I have made the transition to teaching Primary level children recently. Prior to this I have taught mainly in Secondary and Middle Schools. Whilst in Middle Schools (Upper KS2 and KS3) I taught maths, English, RE, History, Geography, Design Technology and Art, which gave me a fantastic grounding for teaching Upper KS2 at Bovington Academy. I have taught in London, Dorset and overseas in the Sultanate of Oman – which was a wonderfully, sunny experience! My own interests include art and photography and I regularly paint – mostly watercolours at the moment as I am experimenting with their use at present. I also love my two dogs and take them for walks around the amazing Dorset countryside/seaside, or at the moment, in the pitch black at 5 am (in the rain)!!!
I am a Liverpool football fan and enjoy watching most sports including cricket and rugby. My musical taste is wide and varied, but may be surprising. The last concert I went to was the Radio1 Extra Live at Birmingham NEC, where I saw Aitch, AJ Tracey and a number of other rap/grime artists. My next concert (Covid allowing) is to see Stormzy at the BIC
Sarah Elms -Teacher
I began working at Bovington Academy in 2019 and I have thoroughly enjoyed being part of a great, committed team who genuinely care for the lives of young people. Originally from Hertfordshire, I have moved around the counties in the south before settling with my family in Dorset. I trained in Performing Arts at Winchester University and after having 2 beautiful girls of my own, decided to make the move into teaching. Every day is so different, I particularly value the relationships built with the children and the fun we have whilst learning in the classroom!
Jane Buck -Teacher
After completing a teaching degree in Bath, I taught for 20 years both in the UK and Africa. I then had a career change and managed a nursery and preschool as well as caring for elderly relatives. During this time I trained as a Forest School Leader and then started to work at Bovington leading Forest School sessions. I decided to return to the classroom full time in September 2021 and welcomed the opportunity to teach at Bovington.
Amy Frost -Teacher
I joined Bovington in September 2021 and currently teach Year 3/4 in Kimmeridge Class. I have taught in both Year 3 and Year 4 previously, so merging the two-year groups together has been fantastic! I love teaching the children about new topics and learning about different environments and cultures; especially as my degree is in Geography. Every day is different, and I love finding new and interesting ways to teach lessons that keep the children engaged and enthusiastic about their learning. I am originally from Gloucestershire but moved down to Dorset in 2017 and have enjoyed every moment of it! Most weekends (even the rainy ones!) you will find me walking along the coastal paths, which I am so lucky to have on my doorstep, and warming up with a cup of hot chocolate and a piece of cake afterward.
Chris Rudd -Teacher
I've worked within education for a number of years now, primarily working within schools specialising in SEN and students with learning behaviours. I've thoroughly enjoyed this challenge and the skills that I have gained and look forward to bringing that to Bovington. Joining for the 2021/21 academic year I come feeling a sense of warmth and commitment between the staff, investing interest and dedication into making sure that pupils' learning experiences are prioritised. Outside of the classroom, you can find me keeping up to date with a wide range of sports, vesting a particular interest in Tottenham Hotspurs. I enjoy cooking and getting into the kitchen when I have the time to, exploring the different flavours and combinations. I particularly enjoy Mexican food and worked as a chef before and during my university experience.
Verity Painter -Teacher
I am currently teaching Year 3/4 in Poole Class, after joining Bovington in November 2021. I grew up in Kent and went to Bangor, Wales in 2009 to study for my undergraduate degree in Religious Studies; from there I spent a year travelling abroad, living out of my backpack and looking for adventure! Afterwards, I lived and worked in London in the charity sector for a number of years before being drawn to the beauty of the Dorset coast and the possibilities of teaching. I am now in my second year of being a teacher and love the creativity and variety of being part of a school community. I love teaching! Helping a child to understand something new and seeing their confidence grow is a wonderful feeling, and I believe my job is to enable every child to live up to their amazing potential.
Collette Snape -Trainee Teacher
I joined Bovington Academy in September 2018 as a teaching assistant, now known as a learning support assistant. I have previously worked in various primary schools and private nurseries. I have had the pleasure of working across EYFS and Key stage one. Currently, I am working in  Year 3/4 which I thoroughly enjoy. I have completed my teaching and learning degree and am hoping to complete a PGCE course to become a qualified teacher.
Admin Staff
Paula Macdonald -Admin
I joined Bovington in January 2016 as an Administrative Assistant, I love working within the school environment, and although I am not classroom-based I find I learn something new about the children each and every day. Outside of work I enjoy spending quality time with my children exploring all the wonderful activities Dorset has to offer.
Pastoral team
Lowry Stone
Well, where shall I start? I've worked at this school for over 22 years, and now I'm beginning to see the children of the children I have taught come through the school! I believe passionately that all children need to feel safe, listened to and believed in. With this in mind my prime objective is to play a part in helping create a school where everyone has a voice, all children have an emotionally available adult ready to help them and that the school thrives within our diverse and ever changing community. I love music and singing and you can often hear me coming before you see me! I'm very excited to be studying music making with children and young people who  have or are at risk of social, emotional and mental health difficulties. Every day offers a new challenge and I look forward to embracing and adapting to whatever is needed to help our children, staff, families, school and community thrive
Rebecca Marshall
Having over 30 years of experience working with children aged between 3months and 11years, I am an advocate for children's emotional health and wellbeing . Originally training as a nursery nurse and owning my own day nursery, I joined Bovington Primary School in 2010 as a classroom teaching assistant. In 2013 I transitioned into my current role as a member of the pastoral/inclusion team. I support pupils who experience barriers to learning and their families, this includes working on a one to one level as well as group support.  Along with the whole Bovington team, I am passionate about providing our pupils with a positive and happy journey through Primary School.
HLTA
Tim Grattidge
Computing has always been a passion of mine. I realised after working in schools as an IT Technician, for some considerable time, that I wanted to teach children and hopefully develop the same passion as my own. It is, without doubt, one of the most satisfying things in life when you see a child's success and exploration of their own potential and attain even higher results.
Learning support assistants
Anna Dyson
I came to Bovington Academy after 15 years working firstly as a teaching assistant and then as a pastoral worker and deputy DSL in an infant school.I also fulfilled four years as a parent governor at Carter Community School in Poole. I am very much enjoying being back in the classroom. I have four adult sons and two granddaughters. In my spare  time I enjoy reading and tearing off down the A30 to my spiritual home of Cornwall where I managed a pub for several years.
Helen Bartholomew
Hi, I am Mrs Helen Bartholomew. I have been working as a 1-1 LSA for going on 23 years. I have worked in Germany, Cyprus and England. I enjoy all aspects of my job especially seeing the children grow and develop as the years go by.
Natalie Gray
I started my career as a parent helper at a primary school in North Yorkshire, where I completed my level 3 Supporting Teaching and Learning qualification. After moving to Dorset in 2016, I joined Bovington Primary as a Teaching Assistant working within Key Stage 1. I love to see the children build new skills that will help them throughout their learning journey and help them achieve their full potential. I especially enjoy teaching phonics and being creative. In summer 2020, I gained HLTA status. My family is a military family so I can relate and empathise with children and parents in the community. I love to explore beautiful Dorset with my family.
Claire Whincop
I have been working at Bovington Academy for just over 5 years now as a Learning Support Assistant, but I began my journey here as a parent helper in year 3. However, my links with Bovington go back even further! I was originally living here between 2010-2012 when my husband was posted within the RAF and our eldest daughter joined Bovington when it was still a First School so I have seen many changes over the years! I have worked as a Learning Support Assistant across both key stage one and two but my heart lies in key stage one as I love being able to be creative with displays and role plays! It's a great opportunity to support the children and watch them grow and learn. Alongside my job here, I am a Parent Governor at Lulworth and Winfrith Primary School. I play an avid role within the Finance and Buildings Committee, being a governor is my opportunity to support another local school. As a family, we enjoy spending time outside walking our dog, doing outdoor rock climbing, and spending time with friends.
Helen Wiles
I have been a Learning Support Assistant for around 20 years, initially as a Parent Helper when my own daughters started school.  I have worked in five different schools across the UK as I've followed my husbands' career, and in so doing I have gathered a wealth of qualifications and a depth of experience.  I have been with Bovington Academy for over 6 years and in  addition to my LSA role, I also run the school's Breakfast Club and until recently the After School Club too. I thoroughly enjoy the challenge of Early Years  and feel privileged to lay the foundations of our childrens' future learning journey.
Claire Ansell
Born in Yorkshire, mother to four children and an ACF instructor for 22years. I enjoy drawing, crafts and have completed many adrenaline activities such as bungee jump, zip lining down a volcano, skydiving with the Red Devils, and wing walk. My role as an LSA allows me to see quirky and hilarious children as they are learning to express and develop their characters. I am grateful to be a part of their story.
Olena Southcott
I have been working at Bovington Academy for over 6 years now. Being brought up by my parents, who both were University teachers, I always wanted to follow their steps to become a teacher. I graduated from the Teacher Training University with an honours degree in teaching English, English, and American literature and techniques of translation.  For a year I worked at the same University delivering Practical English lessons and lexicology. I also worked as an interpreter for the Oil and Gas company, which was the reason I moved to England to complete the course in Diploma in Public Interpreting.  Ballroom dancing is my passion. I traveled to numerous countries taking part in various tournaments representing Ukraine and becoming a National Champion.
Maria Smeaten
I have been at Bovington for 10 years working as a 1:1 and LSA. Throughout my career, I have worked with children in a variety of professions from visiting families delivering an education program as a Portage Worker, to working on the children's ward in the county hospital. I really enjoy the daily challenges of supporting children in their learning, watching them grow with their knowledge and confidence for their futures ahead.